Domestic
Ohio Oilheat is Domestic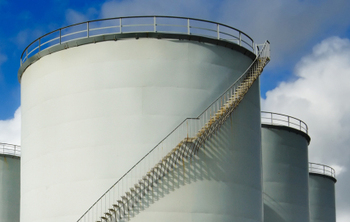 Much of the heating oil used by Ohio homes and businesses is produced right here in America. Heating oil comes from crude oil, which is produced in 31 U.S. states, including Ohio and all of its neighboring states. Furthermore, Oilheat is delivered by local businesses rather than internationally based corporations.
Your heating oil is even more likely to be "Made in America" when you factor domestically produced biofuels into the equation. In fact, our state is a leading producer of soybean oil, one of the primary components of the biodiesel that goes into today's clean, green Bioheat® fuel blends.
Ohio currently ranks 14th among America's 31 oil-producing states. In September 2016, 1,525,000 barrels of crude oil were produced in Ohio. That's more than twice the next highest oil-producing state, Illinois, which produced 706,000. 
As of September 2016, Ohio had a biodiesel production capacity of 65 million gallons per year.
Ohio currently ranks 6th among America's 31 soybean-producing states. In 2015, 4.75 million acres of soybeans were planted in Ohio, and Ohio's soybean farms produced 237 million bushels at a combined weight of 6.5 million metric tons.
For additional information about Ohio's crude oil, biodiesel and soybean production, please look to the following resources: